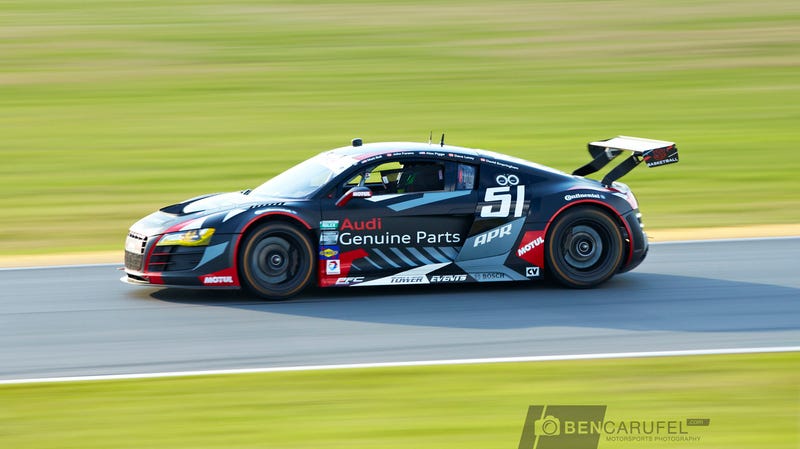 I had the opportunity in late January to shadow Matt Bell during the Grand-Am Rolex 24 at Daytona. Bell, who has been racing Continental Challenge since 2008, is dual-driving this season, splitting his weekends between the #9 Stevenson Motorsports Camaro GS.R and the #51 APR Motorsports Audi R8 LMS/Grand-Am.
To say it was an exciting weekend is an understatement. On Wednesday, while I was flying completely across the country to get to Daytona (I'm based in San Diego), Matt and his co-driver John Edwards in the #9 Camaro had a bit of an engine fire in practice. The team worked through the night to get the car ready for Friday's Continental Challenge race, but they certainly had their share of challenges doing so.
As for the Rolex 24, what can I say? It was a stunning spectacle to behold and a ton of fun, despite going about 40 hours without sleep. This was my first event doing motorsports photography (I have 10 years of experience shooting commercial lifestyle and architectural photography), but it won't be my last. This weekend, I'm making my way to Austin Texas for the Grand-Am of the Americas race at Circuit of the Americas. Stay tuned...