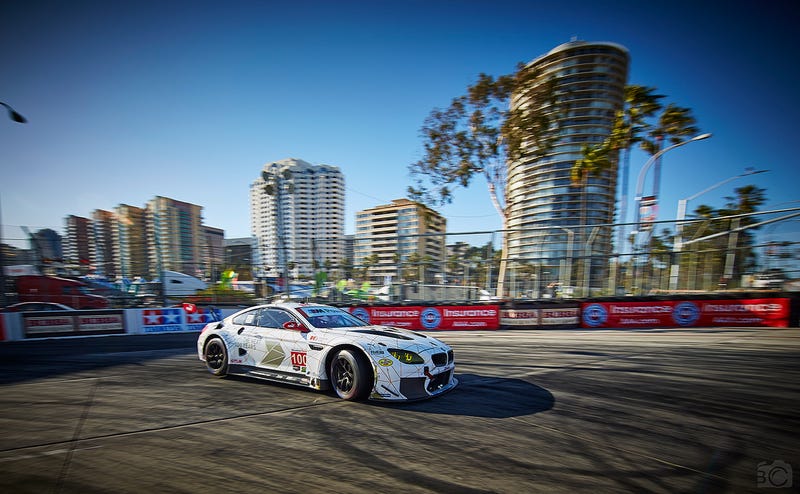 A few weeks ago, I had the opportunity to head to the Long Beach Grand Prix course as a credentialed photographer, but I didn't really have a client to shoot for. Maybe that's not entirely true, but my duties for the weekend were to assist with capturing images for the BMWCCA...and they had their own photographer there. Basically, it was a photographer's dream; Show up at the track to a full-fledged credential and shoot whatever I want as long as I captured a bunch of BMW-related images.
I haven't shot any professional motorsports since last season so it took me a few shots to get back into the hang of it, but once I felt all of my brain cells were firing properly I decided to just concentrate on the art of it all. I've always been a proponent that motorsports photography should show motion whenever possible, and that's what I set out to do. Motion and color, motion and color, rinse and repeat.
These are a few of my favorite shots from the weekend...most of them BMW related, though some are not. I hope you enjoy looking at them as much as I enjoyed shooting them.